The Advantages of Minimal Stimulation IVF
Posted on
March 23, 2017
by
MD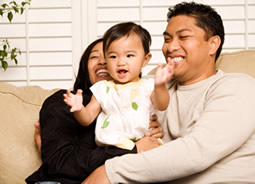 Finding the right reproductive option is very important. Not only does that improve the success rate, but it can also help with peace of mind and make patients feel more comfortable about embarking on the journey to be parents. For couples who can conceive naturally this is not an issue, but many couples need a little help. With minimal stimulation IVF, patients have the opportunity to use a method that can work for them, and that can bring them the results they are looking for in an easier procedure than they may have previously been offered.
Select the Right Doctor for Your Minimal Stimulation IVF Procedure
When it is time for a procedure that can help you start a family or expand the one you have, you want to choose the right doctor for your needs. That way you can feel confident in the care you are getting and also focus on building a good relationship with the person who is helping you have children. It is also important to work with the right doctor for minimal stimulation IVF because you want someone who is clear on how the procedure should be done and who has worked with patients in your situation before. A doctor with experience in the IVF procedure can make a difference in that procedure's success.
Getting the Benefits of Reproductive Options
To see the highest benefit of any reproductive option, you must be a good candidate for the procedure. Not everyone falls into this category, but for those who do it can be a significantly easier and better choice than more standard IVF procedures of the past. With no need for general anesthetic and using only high quality eggs instead of focusing on a large number of them, this procedure is best suited for many women including those who have blocked fallopian tubes and those with PCOS. With the right option, the chances of a successful pregnancy will rise.