NYRW's Stay on The Couch Movies
Posted on
April 8, 2020
by
NYRW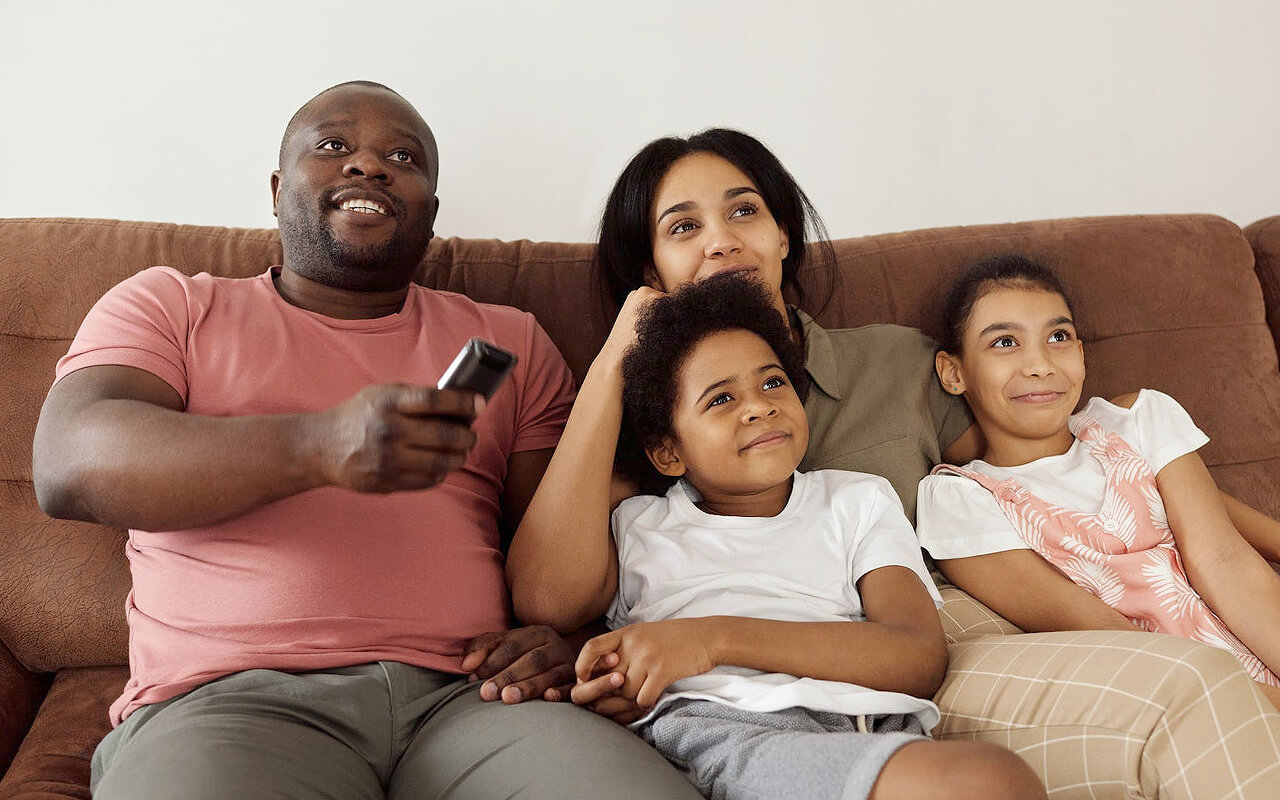 At New York Reproductive Wellness, we're fighting the "war" against COVID-19 with a number of weapons including practicing good social distancing, frequent hand washing, and offering new patient consultations via telemedicine to help those eager to take on a diagnosis of infertility.
In military as well as marketing and political campaigns, slogans and mottos have help to simplify meaning and purpose giving us all a common message to rally around. Rosie The Riveter gave us her iconic "We Can Do It!" message in World War II. More recently in the "war" for consumer market share Nike gave us "Just Do It". Allstate's "You're in Good Hands" helps consumers connect benefit to brand.
At NYRW, we have a temporary slogan we'd like to share with you: "Support Your Community, Stay on the Couch."
Yes, not as catchy as "We Bring Good Things to Life" although we do that professionally, it's a message we believe can help flatten the curve and reduce the spread of Coronavirus across Long Island and beyond.
To help you make the most of your couch time during the fight against Coronavirus, we asked NYRW's Dr. Gregory Zapantis and Dr. Avener Hershlag for some of their favorite movies to help YOU stay on the couch (along with at least 30-minues of exercise daily and well-balanced diet).
We want to know your favorite movies so let us know here on Facebook!
Dr. Gregory Zapantis
The Princess Bride
Need a pick-me-up? The Princess Bride directed by Rob Reiner is the perfect little movie in the Zapantis house. If you haven't seen this one you are missing out on a hilarious, charming, romantic, fast-paced gem! I love Robin Wright's strong female role as Princess Buttercup among many others including Billy Crystal. "Have fun storming the castle!"
The Shawshank Redemption
Based on the 1982 Stephen King novella Rita Hayworth and Shawshank Redemption, The Shawshank Redemption is a story of perseverance, friendship and hope during the darkest of times. Not for the kids and you might feel a bit locked up already, but The Shawshank Redemption will transport you away for a few hours.
The Fifth Element
I like sci-fi movies and The Fifth Element by French Director Luc Besson starring Bruce Willis and Milla Jovovich is a good one in the genre. Quirky, quick, visually stunning original that doesn't take itself too seriously. Great fun! Bring your popcorn and Snowcaps!
It's A Wonderful Life
I still remember watching this as a kid for the first time. For me it's about how the promise of hope is always kept – something for our patents to keep in mind. When the movie was released in 1946 it was considered a financial failure believe it or not. It's a Wonderful Life was nominated for five Academy Awards, including Best Picture and is now considered one of the best movies of all time.
Dr. Avner Hershlag
Casablanca
Classic Hollywood with a number of important themes including supporting the greater good, love, and sacrifice – very relevant today! Bogart is so cool and Bergman stunning. It's romantic, dramatic, and funny. Casablanca went on to win the Academy Award for Best Picture in 1943.
Breakfast at Tiffany's
Want a taste of Manhattan in the late 50's with a shot of romance, fun, and another great signature song (Moon River), Breakfast at Tiffany's is the couch cocktail for you! Audrey Hepburn is the very glamorous Holly Golightly in this romantic comedy based on Truman Capote's 1958 story.
When Harry Met Sally
Ever been to Katz's Deli on the lower east side for their world-famous pastrami?? Harry and Sally were there in this 1989 classic romantic comedy starring Meg Ryan and Billy Crystal (if you like Billy Crystal find the 70's sitcom "Soap.") It's sure to take your mind off of COVID with the key question "Can a man and a woman be friends, without sex getting in the way?"
Cinema Paradiso
A true gem of an Italian film from 1988 that few people know of, "Cinema Paradiso" is a story about the power of cinema, friendship, importance of dreaming, and love. Soundtrack will give you chills. Go find this film! I keep uncovering something new every time I watch it and the ending is perfect.
NYRW Honorable Mentions
Singing In The Rain
Blade Runner
The Piano
Il Postino (The Postman)
Anywhere But Here
Blinded by The Light
Greenbook
Skyfall
That Thing You Do
Moonstruck
Lone Star
The Big Lebowski
Rushmore