March is Women's History Month
Posted on
March 9, 2021
by
NYRW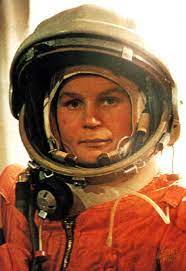 March is Women's History Month!
At New York Reproductive Wellness, we are celebrating this Women's History Month by highlighting women who have made contributions in the field of science, technology, and medicine.
This week we wanted to introduce you to Valentina Tereshkova, a pioneer in spaceflight. While names like Yuri Gagarin, Neil Armstrong, and even Sally Ride the first US woman in space (1983) are familiar, you might not know the name Valentina Tereshkova – the first woman in space.
On June 16, 1963, Valentina made history by becoming the first woman in space, circling the Earth nearly 50 times over a three-day mission. Brave and fearless, she was only 26 years old and remains the youngest woman and the first civilian to visit space.
You may feel like you're the first person dealing with infertility, but unlike Valentina, you're not alone on this mission. All of us at NYRW are here to help successfully guide you on your mission from take-off to landing. Connect with us today at [email protected]!