IVF Lab Team Delivers Success at NYRW
Posted on
October 1, 2020
by
NYRW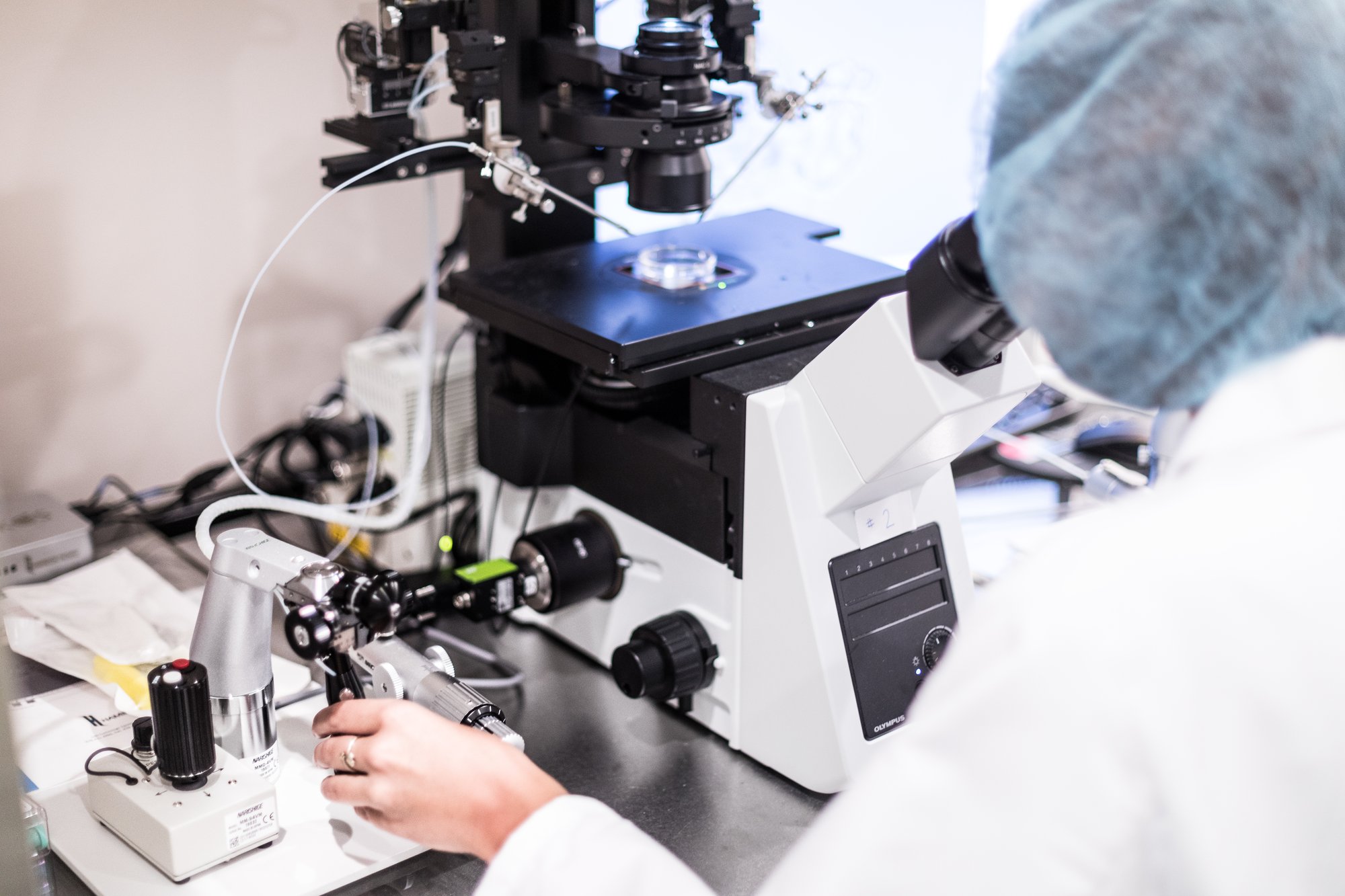 When it comes to your personalized fertility journey at NYRW, it's important that every person involved is passionate about what they do: from the nursing staff, to the front desk, to the lab where the magic (or, rather, science) happens, we're all excited to help you on your way to a healthy baby.
If you're struggling to get pregnant, the last thing you want to worry about is feeling comfortable with who you're working with. Thankfully, that's not a problem at NYRW, because we're already a family while we work together to help you build yours.
Jonathan Figuracion, Andrologist
A lot of patients start with an IUI (intrauterine insemination) cycle before undergoing IVF, and that's just the beginning of where Jonathan comes in. With a strong background in laboratory science, Jonathan Figuracion's face may not be one you recognize during routine visits, but he doesn't mind. A "behind the scenes" guy, what Jonathan loves most about his work is knowing he's had a contributing part in every patient's success story. He's currently continuing his education, but, even after he graduates, already knows he's found a home at NYRW.
We all know how much it matters to not only love what you do, but who you do it with, and since Jonathan works with everybody—nurses, medical assistants, physicians, embryologists—he knows he's lucky to be with such a collaborative and supportive team at NYRW. "They make me want to go to work every day. They're very motivational." One of the biggest advantages at NYRW is the closeness of the laboratory team, and it's why Jonathan is passionate about what he does.
"Every person here is involved in a patient's life, and each other's lives. I've come to know my coworkers on a personal level, and that makes a big difference. If you're going to be in the same building every day, you might as well have a friendly environment. And that translates to how our patients feel when they come in for treatment."
Joie Shinn, Embryologist
Joie Shinn knew it was time to transition to a smaller practice when she couldn't identify a patient's face to their name. In a large hospital setting, it was hard to keep track of the sheer volume of patients coming in and out, and as someone who prides herself on her ability to create a personal connection with everyone, she realized how much that relationship was one of the most important parts of anyone's infertility journey.
At NYRW, you're never just a number, and Joie is proof. The level of intimacy at NYRW means she is able to know each patient as an individual and can identify the specifics about every case she works on. With a background in maternal fetal medicine and andrology, she's currently pursuing a Master's degree in Individualized Genomics. Her goals are to target individual genetic profiles for IVF patients, so she can cater specific treatments based on a patient's unique genetic profile, which she knows is the future of infertility treatments.
A self-described "investigative person," she loves analyzing data results after every transfer, customizing treatments for the best results in developing a healthy baby, and working towards streamlining the individualized outcome.
Working with the lab team at NYRW also extends after hours. "We're all close friends. It's a more intimate level of working together towards a common goal. It's always nice when you're working with people you know on a personal level, especially in such a personal field of medicine."
Francesca Tropeano, Junior Embryologist
Helping potential parents achieve their dreams is more than a scientific miracle for Francesca Tropeano. It's the most rewarding part of being in the most personal field of medicine. As a former medical assistant for 15 years, Francesca is able to offer a unique perspective for patients who come to NYRW, because she's seen both sides of this intimate process: the emotional, and the scientific.
She's also very proud to be a part of the NYRW lab family and is confident that every patient who comes in will feel comfortable and taken care of. Undergoing any fertility treatment can be stressful, which we all know can be harmful to anyone's health, and she highly recommends patients find what works for them while undergoing this process. (Personally, Francesca relieves stress through acupuncture and Reiki.)
Being in the lab and having a literal hand in the process of making a baby is an exciting and fulfilling contribution for her. And she wants you to know: There are no stupid questions.
"If you have a question, and you're hesitating about asking, just ask. It could be something that's really important. And that's another big advantage to NYRW. The doctors here are very thorough with every single person that comes in for treatment. You won't be rushed, and we take the time here to listen to your concerns." Her top advice to patients? "Take it all one day at a time."