How to Determine Your Best Fertility Treatment Options
Posted on
March 28, 2017
by
NYRW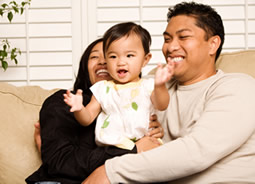 Choosing wisely among the available fertility treatment options requires that you have a trusted fertility specialist at your side to evaluate your physical condition and learn about your needs, goals and desires. There are some general guidelines about which type of fertility options are best for a given infertility situation, but you need a true expert to help you understand all aspects of each option. When you select an experienced NY fertility doctor, one who is devoted to your success, you can be certain you will choose the right treatment options that can help you add to your family.
What is a Thorough Fertility Evaluation?
Your ideal fertility specialist will perform a detailed medical evaluation. He or she will also be attentive to your needs and goals and establish a comfortable atmosphere of trust with you. Look for these qualifications (and interpersonal qualities) to be certain you will be given the right fertility options for you:
Impeccable credentials and years of experience in fertility medicine, specifically.
Track record of success and excellent reputation. (Ask to talk to prior patients if it makes you feel more comfortable.)
Willingness to spend time with you without rushing through your appointments.
Listens, answers your questions completely, explains medical jargon and clearly outlines the reasoning behind your treatment plan.
Shows sincere interest in helping you achieve your fertility goals. If you feel that you're being given generic advice, or that your fertility specialist is not paying attention to your needs or questions, consider choosing another. Your fertility treatment is a journey, and you must ensure you're working with the right fertility expert. Choose someone who is truly invested in your success.
Is available and easy to reach if you have questions or problems during treatment.
Female Fertility Evaluation should include:
Complete medical history and physical exam
Questions about menstrual cycle (heavy or light, regularity); intercourse frequency and gynecological problems
Prior surgery history
Smoking habit, alcohol consumption, other drugs
Family fertility history
BMI (body mass index)
Genital exam (tenderness/mass)
Excess body hair growth
Thyroid problems
Nipple secretions present
Pap smear
Blood testing
Ovulation (confirmation test)
Fallopian tube testing for open tubes
Pelvic ultrasound exam of ovaries and uterus
Depending upon findings, other testing may be ordered, such as an endometrial biopsy
Male Fertility Evaluation should include:
Medical history
Surgical history
Questions about intercourse frequency, ejaculation or erection issues, and prior infections
Exposure to toxins or specific medication
Smoking habit, alcohol consumption, other drugs
Semen analysis, including motility, volume, morphology (size and shape)
Learn About Your Best Fertility Treatment Options from an Expert in Long Island
At New York Reproductive Wellness we offer the widest set of fertility options, with treatment plans tailored to your specific needs by noted fertility expert, Dr. Gregory Zapantis, along with dedicated care and support. Call us at 516-612-8466 today.