Fertility Treatment Options Causing Confusion? Here's How to Clear It Up
Posted on
June 13, 2017
by
NYRW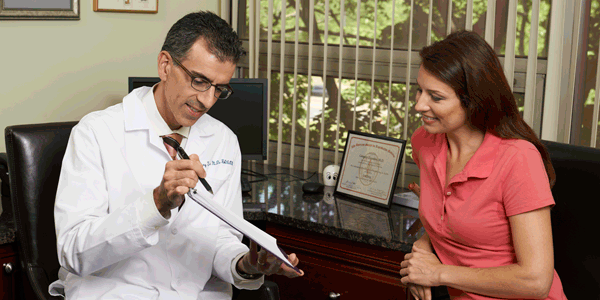 When you're researching all the fertility treatment options and trying to sort through them to choose the best path, confusion often sets in. The best treatment for your "information overload" is a consultation with an experienced fertility specialist at our Long Island clinic. Of course, you want to get a basic idea of your choices--and the Internet is perfect for that. But you may already be frustrated after struggling with a potential infertility issue for months or years. Many of our patients describe the headache they got after reading about all the options, pros, cons and caveats of fertility medicine. At New York Reproductive Wellness in Jericho, Long Island, we're happy to create a personalized roadmap to help you move forward with your plan to grow your family.
10 Questions to Ask Your Long Island Fertility Doctor
When you go to your fertility consultation in Jericho, NY, bring your (and your partner's) medical records, including any test results, imaging and past fertility treatments. Take along any records of your period frequency, duration, etc., and the following list of questions:
Based on my supplied medical records, is the current infertility diagnosis (if any) correct–or do I/we need further diagnostic testing?
How specifically does my/my partner's infertility diagnosis hamper my fertility?
Will my condition get worse as I age? Could it get better or stay the same?
What is the success rate for you recommended treatment option(s)? (Find out if your fertility doctor is referring to birth rate or pregnancy rate–so you can compare treatments accurately. Compare your treatment options based upon success rate, potential side effects, risk profile and other factors important to you.)
How many fertility treatment cycles are wise, before moving on to other options?
Should we begin high tech (IVF, etc.) or low tech (lifestyle changes)?
What natural lifestyle habit changes could I/we make to improve fertility?
What is my chance for a successful pregnancy with this treatment and overall? Your doctor can't make guarantees, but can use his past experience to gauge the possible success rate (average, above average, etc.) based on your personal details.
Could I experience twins or multiple embryos?
What is the total cost of my fertility treatment option(s)? What separate bills can I expect to receive? Do you accept insurance?
Expert Analysis of Your Fertility Treatment Options on Long Island
Confused about your fertility treatment options? Let New York Reproductive Wellness explain the choices and help you select the best path toward becoming a parent. Add your questions to the above list–and, don't worry. If you think of follow up queries later, just call or email us anytime! Please contact us online or call 516-612-8466 to schedule your consultation at our offices in Jericho, NY, today.