Celebrating LGBTQ Baby-Making this PRIDE Month
Posted on
June 9, 2021
by
NYRW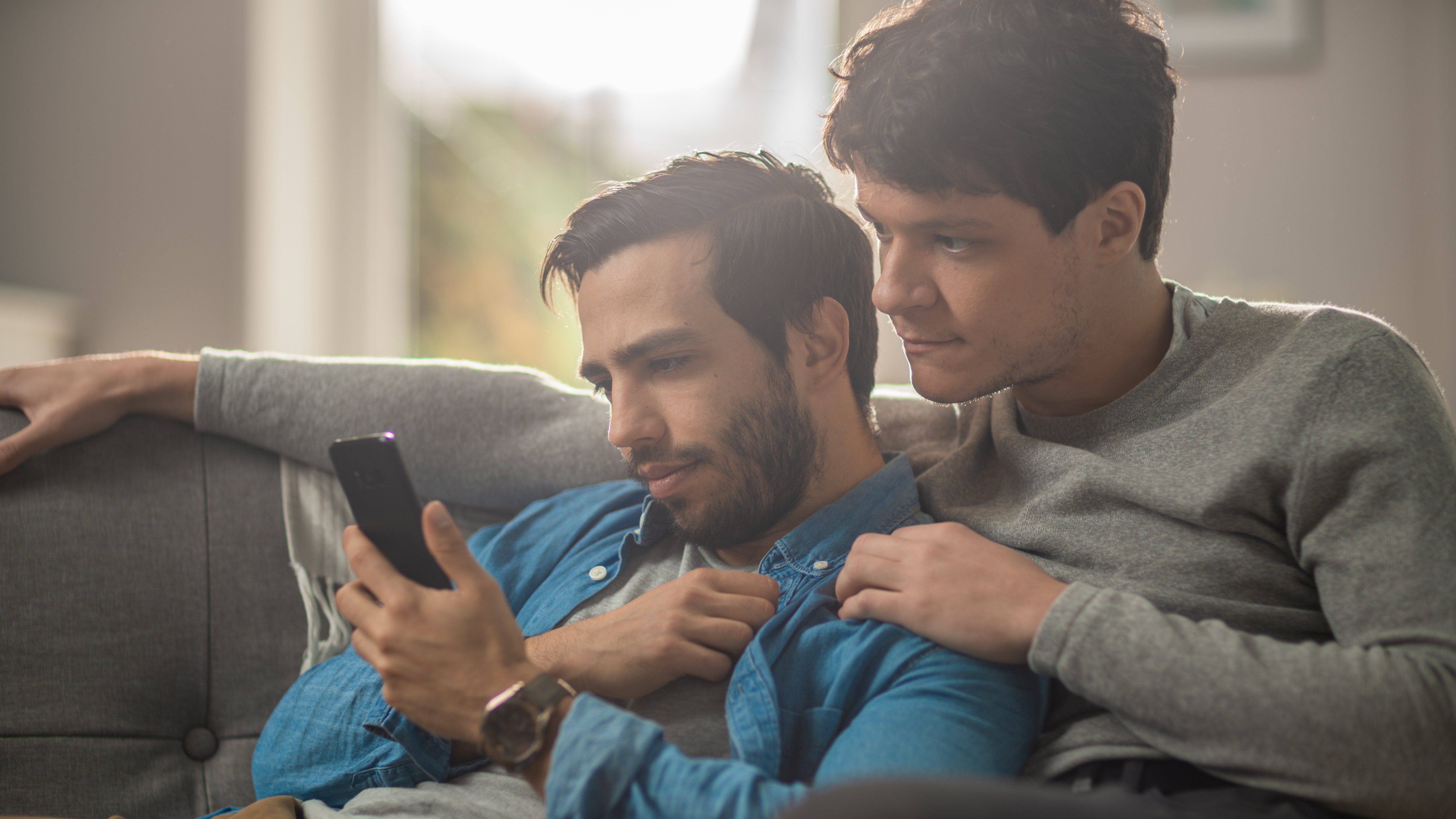 Celebrating LGBTQ Baby-Making this PRIDE Month
Is there a better way to ring in PRIDE than with boy band baby news!? Unlikely – which is why Dr. Gregory Zapantis and the entire New York Reproductive Wellness team were thrilled to read that former *NSync member Lance Bass and husband Michael Turchin are expecting!
The couple is expecting their boy/girl twins – via a gestational surrogate – to arrive in November, and they couldn't be happier. Since the famous musician's husband is a twin who loved the experience, the pair wanted to create the same for their children. Each of the twins will be genetically related to one father, as is common in co-IVF for gay dads.
The upcoming bundles of joy are extra special for the soon-to-be parents because of how long they've had to wait for them, and the struggles they've endured on their In Vitro Fertilization (IVF) journey. The pair, married since 2014, has been waiting for the good news for four years – during which time they've gone through nine egg donors, at least two gestational surrogates and a miscarriage.
[It's] great that we're able to talk about this because a lot of times I would believe that couples feel very alone in that situation," Bass told PEOPLE in early June, just after he and Michael made the announcement. "But to know that other people are going through the same exact thing, it's really comforting."
In addition to lifting the stigma surrounding miscarriage, loss and fertility struggles by openly talking about his journey to fatherhood, Bass has also shed some much-needed light on the LGBTQ IVF journey, showing others that not only is it possible to have an unconventional family, but it's something every hopeful parent deserves.
"I grew up in this family unit where I dreamt of having a kid and having that dynamic," he told PEOPLE. "And sometimes in your life you feel like, 'Okay, I'll never be able to have that. I'm not supposed to have that.' But now we're realizing, 'No, we do need that. We deserve that and we can have this.' And I love that our mentality is definitely changing in the community. There are not many great examples of gay couples having families in the public eye. We knew that we wanted to be very open and transparent with our experience because we wanted gay couples to be able to relate to us and say, 'Oh my gosh, we're going through that too.' Or like, 'Oh, now that's hopefully what we can do.' And give them a kind of a blueprint of how to do it. If you want to start that family, start that family. It's going to be incredible."
While every LGBTQ couple's journey to parenthood is unique, Bass is right about the blueprint – for gay male couples, an egg donor and gestational surrogate are necessary to have a baby (along with sperm from one or both of the men in the couple) using IVF. For lesbian couples, donor sperm is required, and pregnancy can be achieved either with IVF or Intrauterine Insemination (IUI). Co-IVF also exists for lesbian couples who can share in the experience by using one partner's eggs and another partner's uterus to carry the pregnancy (this is possible only through IVF). Finally, for trans individuals, parenthood is possible based on what parts (eggs, sperm, and uterus) are available.
Love has always been love, and we're so happy at New York Reproductive Wellness to help grow families of every shape and size – across all Long Island.